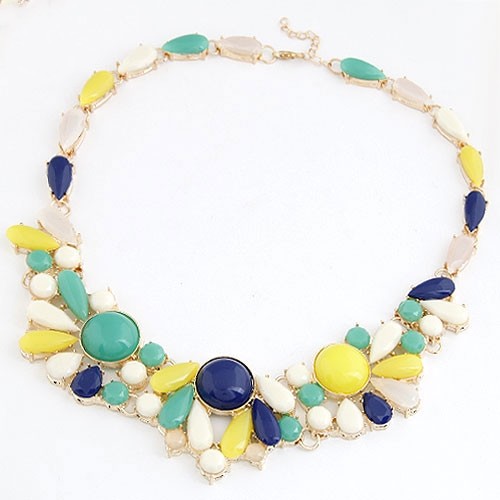 There are numerous ways to show off your precious jewelry at various occasions. However, nothing beats summer parties as the most gracious opportunity to do so. So what is stopping you from looking as cheerful as you feel about a spring party? Let me guess. Is it the jewelry? Of course it is.
Well, you do not have to worry about that anymore. I am here to prevent the impending doom that might knock your door, as soon as you realize that you would rather have spent more time on thinking about the right accessories than the color of your dress. Not to say that it is totally unimportant. But you get the point.
Summer parties can range from remote alfresco gatherings to nice and cozy backyard barbecue or more elegant outdoor cocktail parties. However, one thing that remains constant across all kinds of themes and genres of summer parties is the need to look as bright and colorful under the warm sun.
So I am going to focus on all of the above including cheerful summer gatherings of friends and acquaintances, maybe a pool party or a summer picnic, anything and everything that might end in enjoying a sunny day in an alfresco setting.
I have some jewelry tips for you that you might want to consider while deciding the kind of accessories to go with your dress along with some things that you should just prevent doing in general.
Jewelry is seasonal too. The foremost thing to realize is that jewelry is just as seasonal as your clothes. And that a neckpiece, bracelet, and a ring coupled with a pair of earrings are enough to style you for a summer party. However, keeping in mind the necessity to pick out accessories while color-coordinating with the kind of dress you intend to wear at this occasion, is just as important too. So avoid blindly stuffing yourself with anything and everything you own at once, and try putting an effort into setting the right contrast instead.
Big chunky beads will work just fine. While most people would boast about their summer collection of fancy clothing when going to a summer party, I would rather like to spend the same amount of time on selecting appropriate jewelry to adorn myself with, so as to stand out of the crowd. Although that could just be me, yet I'm pretty sure that there are people out there who may prefer to look more casual and simple while spicing it up with bold and chunky neckpieces and bracelets. But remember, big bulky jewelry goes with anything with neutral colors only. So bright floral prints or anything with heavily patterns on it should definitely be avoided.
A colored gem or a stone for a ring is a must for a summer alfresco. Bracelets and earrings are like sidekicks of the main component of the set which is the necklace. So remember to coordinate them according to the kind of necklace and the dress. The ring of course gives you an elegant look as your hand gestures become more prominent while femininity just oozes out of you while you are moving your delicate hands around. Fairly big rings with gems or stones are mostly a good choice to show off at a cocktail party. However, too many rings would exactly reverse the situation since summer clothing is already very expressive.
Most of all, remember to wear a smile with your well-chosen delicate jewelry for it is a real asset. One that could never go out of season too!