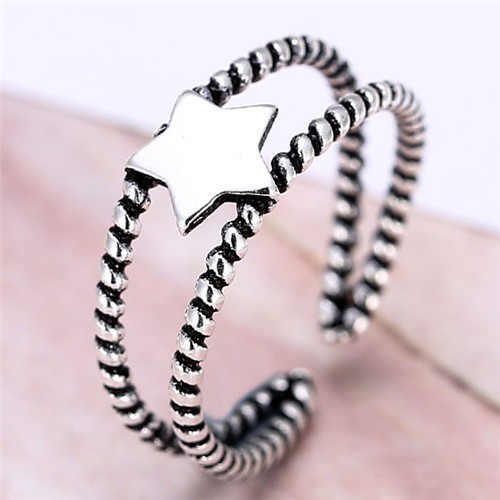 The world of fashion is ever changing. Be it clothes, shoes, bags, or even jewelry, fashion never stops evolving. Some people say fashion is like art or even a style of living, something that not everyone gets.
Over the years, several types of fashions like Bohemian Fashion, Chic Fashion, and Glamorous Fashion have showcased themselves in so many ways. At one point in time, Paris was the main city when it came to fashion, but today almost every country in the world has inculcated fashion in their lifestyles.
But one very interesting development in the fashion world is the sudden popularity of fashion rings. The changing trends in fashion rings in 2016 have certainly caught the eye of the public. More and more designers are now coming out with beautiful and exquisite rings to entice the crowd. With this fashion trend, fashion jewelry wholesalers and resellers are also producing and pushing new styles of cheap fashion rings to the market to meet customers' mass needs.
Rings of Yore!
Nobody is completely sure about when this circular piece of jewelry made its first appearance in the world. But there are still many documents and pictographs available to prove that they have been around for quite some time now. Over the years the styles have changed quite a lot along with changing times, but the materials used on these wrongs are still almost the same. Nowadays rings are still made using glass, plastic, stone or some kind of metal.
In the first couple of years, rings were mostly plain with few or no stones at all. But as the fashion industry started moving ahead, jewelry soon caught on. Almost all types of precious gems and stones started appearing on rings in the market.
The problem with these precious stones was that very few people could afford it. So then the concept of fake fashion rings came alive. Glass and plastic began to be used to create almost exact copies of these gems which were then used on rings thus making it affordable to the public.
Trends of Today!
Rings have always been a statement of glamour and poise, used by almost everyone in the world, including celebrities! And the different types of rings that are available would certainly drive you crazy! Here are some popular new trends in fashion rings today:
Beads are woven into threads to create beautiful beaded rings. The threads can be of different colors.
Solitaire Rings are quite popular among people of all ages. It consists of a single stone, usually quite large and easily noticeable. They come in different colors. The stone may be surrounded by smaller stones.
Cocktail rings also comprise of a single main stone that is usually surrounded by other smaller stones. They are also known as cluster rings.
Floral Rings usually consist of several stones that are used to imitate a floral pattern.
Another popular design is animals. Gold plating is usually used as the base and stones are then used to represent features like the eyes, nose, mouth, etc. the most common animals used here are owls, snakes, cats, and tortoises.
So, choose the best one for yourself, be the best of yourself!