Costume jewelry is often considered to be the best gift for your besties or even colleagues. Especially when the holiday season is approaching, costume jewelry becomes all the more endearing.  However, choosing the best jewelry items as a gift can be extremely confusing and often irritating. However, we have compiled a few tips to offer assistance in this arduous decision.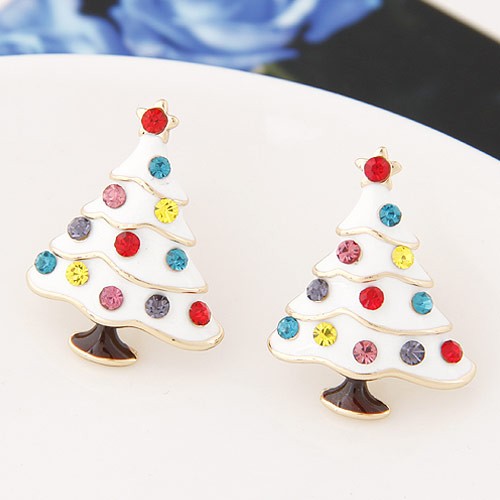 Chart Out Your Budget:
It is probably the first and the foremost step in any shopping but specifically for jewelry, it's critical.  Sometimes when you set out to shop for jewelry whether for yourself or others as a gift, you often end up messing your monthly budget. So decide your price range by carefully evaluating your savings and expenses.
Modish or Trendy:
Consider the preferences of the recipient of your jewelry gift or ask, if you're not sure. Some people love to go with vintage or orthodox accessories. However, other want modern and up-to-date in style jewelry that goes with the current trends.  However, whether modish or trendy, keep the holiday theme in your mind so the gift jewelry you buy can be used by your friends right away.
Get Guidance from Social Media:
Social media has always offered valuable help to the seekers. You can wander through the endless web of the internet for clues on latest trends.  Alternatively, following the Facebook, Instagram or Pinterest of your friend or colleague can also provide insight into what would be the perfect jewelry gift for your friend.
Her Priority Jewelry Item:
It is extremely important to consider the priorities of the person you are buying the gift for. Some girls like to wear all the jewelry items such as earrings, watches, necklaces, rings, and chains with equal fervor. However, some girls have specific jewelry priorities, and they do not want wear out of their preferences.  For instance, if your friend or colleague does not like to wear necklaces, then buying her a necklace will be useless and absurd.
Colour is Critical:
Costume jewelry color is another important factor that you must consider. Remember the occasion and choose a color that compliments that occasion.  Since you're choosing costume jewelry as a gift for holidays, your friend will most probably grace it on the Christmas eve.  Red, green, white and even blue are popular holiday jewelry colors, so any of these colors will be safe to pick.
Sentimental Jewelry:
When all other tips and clues fail, going for the sentimental jewelry is sure to save the day. Anything from the birth month stones to a nice bracelet carved with the name of the recipient or some inspirational quote is always something that is going to leave a positive impact.  If she is your bestie, you can get the jewelry custom carved with something that is of sentimental value to both of you.
The holiday season is about sharing and festivity. While choosing jewelry for someone else, you must try to be as imaginative and creative as possible. Buying something that can fulfill someone else's taste in jewelry yet staying true to the theme of Christmas is sure to be a delightful gift for all.