Why should you wear a statement necklace? Well, as its name suggests, to make a statement of course! The modern women of today are touching pinnacles of success in both her personal as well as professional life. A statement neckpiece is a perfect accessory to her achievements!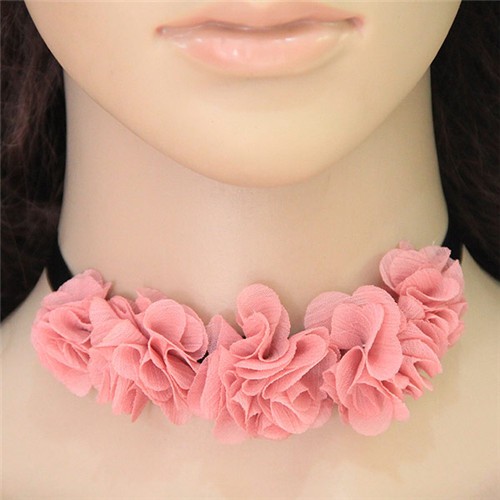 These necklaces can easily transform your ordinary outfits like t-shirts into a fashion piece. They add vibrancy and color to your wardrobe.
Choosing one statement necklace for yourself is not an easy task as it is available in several different designs, materials, colors, length, and shape.
There are several reasons why you must invest in one or two or three or several of these necklaces!
A Conversation Starter
These stylized necklaces are such an eye-catching accessory that you will have perfect strangers walk up to you to initiate a conversation wanting to know more about your sensation creating neck-piece and maybe even more!
These act as a visual hook, reeling people in!
Color Popper
They add a dash of color to your otherwise monochrome outfit. It adorns it with different hues to bring out the primary color of the dress you have worn!
A Statement of Personal Expression
These necklaces are an extension of your own personal style. They give you the perfect way to convey yourself in a space where your are limited by social conventions. For example, your workplace.
In an official environment, there is a dress code that you have to follow. You cannot make a splash with bold colors or dressy outfits.
Everything has to be understated and professional yet sophisticated.
These neck accessories give your serious official personality a sprinkle of drama and edge.
Change the Outfit's Outlook
Depending upon how you wish to present your look and outfit, your neck jewelry can act accordingly.
A tamer neck-piece with muted or pastel shades in matte stones can represent the demure tone of the dress.
On the other hand, a vibrant necklace which sparkles and probably has layers can add bounce to any outfit.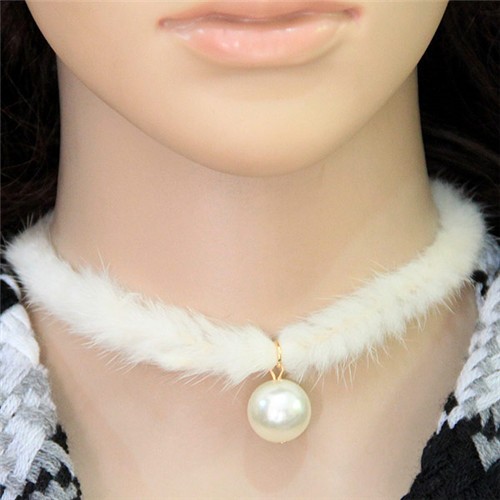 A Perfect Gift
These make perfect occasion gift, be it a birthday, anniversary, holiday, or any other milestone.
You need to understand the recipient's personal taste before buying these style statements, thus underlining your personal investment in selecting the gift.
Add Panache to your Style
Choosing and wearing a necklace that makes a bold statement is an art form. Though they easily go with most outfits, there are certain guidelines that you should follow.
A bib necklace completes the empty V-neckline of a dress or a top. It adds depth to the bold neckline.
The professionalism of a collared shirt can be spiced up by adding a statement necklace. A bit of color just adds to the overall urban look.
Adding more layers just ups the cool quotient of the neck-piece around your neck. You will have to mix and match to get the combination right!
Wearing a colorfully patterned dress? No problem, choose the base color and wear a necklace accordingly.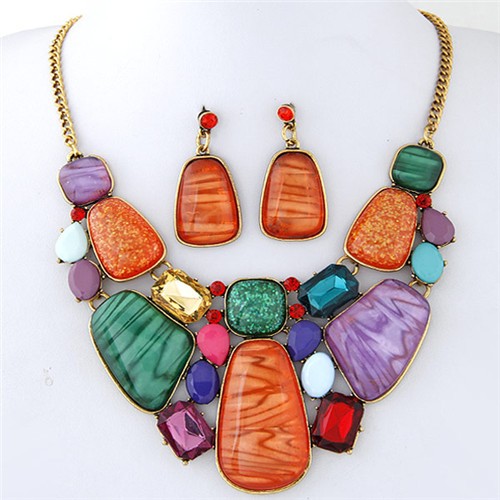 Things to Remember
Usually, a statement necklace doesn't require any earrings to distract from the fashion statement adorning your neck.
If you want to, go for simple studs, or simple and subtle earrings. Something non-dangling would be perfect.
If the neck of your dress or top has an intricate or heavy design or embroidery, you should not wear any neck-piece! It will be lost in the neck design.
You can refer to many wholesale jewelry suppliers online for styles and purchase because usually they offer the latest styles and at good wholesale prices, however if you cannot buy wholesale, their listed prices will at least render you the information about the cost which will help you bargain with the local jewelry store sellers.
Also, in the winter season, your neck is covered under layers of scarves and hidden under high collars.
You can just create your own style statement using those scarves and necklaces!