When it is the winter, everything changes including what we wear. It is the time of the year to adorn several layers of clothes, sweaters, gloves, scarves and many other things that can reduce exposure to the cold weather. Choosing the right jewelry that is hot and wise is important.
Perhaps you are confused about what you can wear that is safe and cool, here is a simple guide for wearing best styles of jewelry for winter:
Choose studs and earrings with small hoops
For many individuals, an earring is one essential item that they cannot do without wearing when going out. However, during the cold seasons, you should not go for any big earrings that can easily get entangled with the threads of your cloth or scarf. You should rather choose studs and small earrings. These are not just ideal for you when you have scarves and other many layers of cloth on, but they are also very fashionable. Tons of fashion earrings nowadays can be found at wholesale earrings stores either locally or online, so do spend sometime to choose some approriate ones for code seasons.
Consider wristwatches with a leather band
Wearing a metal watch around your wrist during the winter when the temperature is very low could make you feel as if you have dipped your hands into several ice cubes. This is because metals are capable of increasing the impact of the cold around your wrist. Therefore, what you need to wear during the winter is a wristwatch with a sleek and high-quality leather band. You can make the color of the leather band to complement or match the most dominant color in your outfit.
Go for solid metal rings
Polished, solid metal rings are beautiful pieces for the winter as they make a good fashion statement about your personal style and tastes. To ensure that these solid metal rings are not hidden away under your gloves, you should wear fingerless gloves that will allow everyone to see the amazing ring you have on your finger.
Choose Short chain necklaces
You should avoid wearing a necklace with a long chain as it can be easily tied up with the threads of the scarves and winter coats; thus, making you lose your pendant in the process. Instead of long chains, wear necklaces with short chains that can be seamlessly worn along with your scarves, coats and other winter clothing items. Usually, winter will be a season for costume jewelry wholesalers to release new arrivals, so you can easily find some new designs for winter wearing in wholesale necklaces boutiques.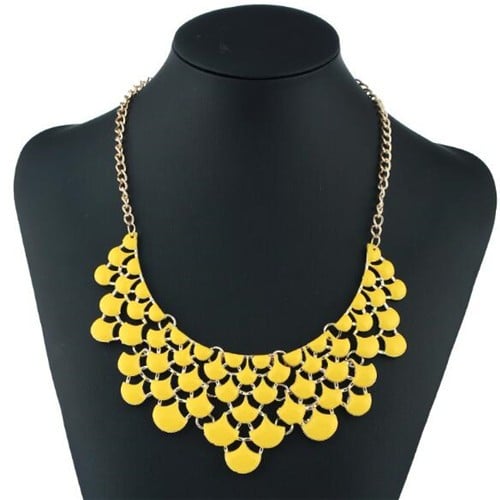 Make Bracelets with elastic bands your choice
A bracelet is another hot and good item you can wear for the winter as long as you pick the right one. Nowadays, there is a wide range of charm bracelets that come with elastic bands you can choose from. Choosing this type of bracelet offers you the privilege to wear your bracelet while still adorning gloves that protect your hands with the cold. As an alternative, you can wear a fitting bracelet with solid metal bangles. Throughout the winter, avoid wearing bracelets that have clasps.
With the information above, winter should not stop you from looking hot and fashionable as you can now pick the right fashion jewelry that is hot and wise for the cold seasons.