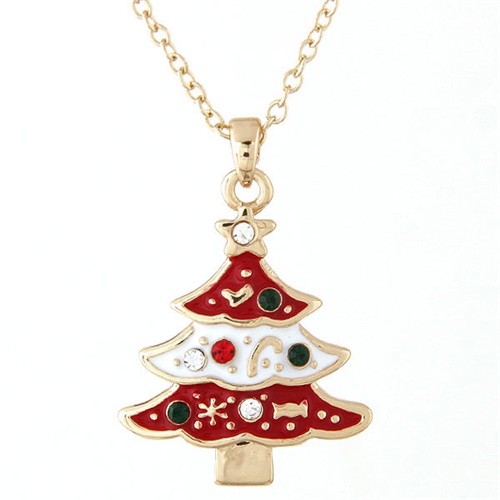 December is here, and we all know that it is the month of festivals, seasons, holidays and everything bright. It is also the toughest month for those who are not comfortable with creating their own fashion styles, because they just don't understand the essence of true fashion and always find themselves in deep trouble. So we hereby offer some useful tips to help!
Why Is It Important?
If you feel good about yourself, you become confident and are in a better state to face people. Looking good boosts self-confidence and that's why accessorizing also becomes crucial. Bad choices for accessories can prove fatal, especially for the holiday season, all the coming events require people to look in good and decent conditions.
Let's just do a small analysis of the best ways to accessorize yourself with all the festive dresses.
For Deep V or Round Neck Western Dresses
If you are wearing a plain one shade deep neck dress, then bib necklaces are a perfect choice. Remember to keep all other accessories as subtle as possible. You can match your outfit with studs and a large satchel in hand. Earrings are very important, and you should know exactly what kind of earrings would suit your party wear.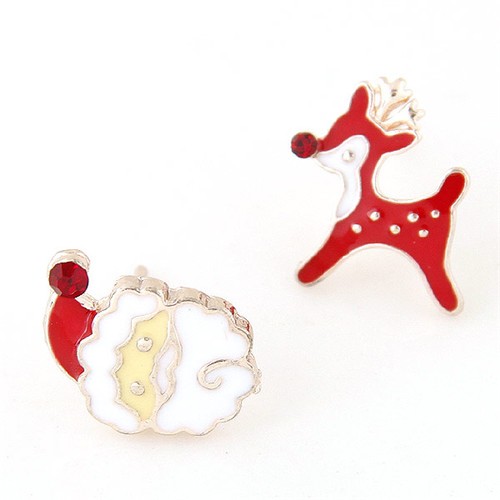 For Casual Jeans and Tees
This is the easiest to accessorize as the overall look stays simple and so you choose subtle accessories like small studs paired with a long chain and a plain bracelet without any heavy design on it.
If you want to glamorize your casual look, you can also go for colorful ballet shoes or sneakers with a pretty one color scarf around your neck. If not scarf you can wear a plain short jacket to compliment the look.
If you are able to carry trendier fashion statements, then you can also wear lobe earrings to accentuate your look while tying up your hair in a messy bun.
For Boho Dresses
For a Boho look, you can experiment with those large colorful, a little whacky but very pretty accessories. Team up your Boho dress with some feathers, large stone necklaces and rings, different textured stone bracelets and necklaces and a hair band to finish the look in style.
You can also go for those massive cuff or lobe earrings which are becoming quite a rage now. Believe it or not, it is a little more than the usual accessorizing, but the Boho look is totally out of the world. This Gypsy look is best if you are going for a holiday in Goa.
For Long Gowns and Knee Length Frocks
This is for all those formal evening gatherings where you want to create a style statement. The first rule here is to keep things simple, subtle but classy at the same time. Don't overdo your accessories by opting for large ones or a mixture of various bright colors.
Instead go for more earthy ones like a pearl or diamond necklace, diamond earrings, elegant yet chic thin metal bracelet with some diamond hair brooch tucked on your bun. As for your footwear, go for those elegant golden or silver pump or metallic stilettos.
When wearing knee length frocks, you can choose a belt according to the pattern of your dress. Remember to team up your look with heel sandals and nothing else. Shallow round necklaces or choker necklaces are also a good option if you are going for a casual knee length dress.
If you are wearing a choker necklace, it is better not to wear any earrings. But otherwise, you can team up with hoop or stud earrings.
For The Ultimate Black Dress
When wearing black, you can experiment with your accessories in a lot more ways. You can try a blend of colors or keep it subtle or flashy. Everything looks good when in black.
If you wear a classy black dress, keep your fashion to the minimum whereas a trendier dress will open numerous options for trying out varied accessories be it earrings, necklaces, bracelets, shoes or clutches.