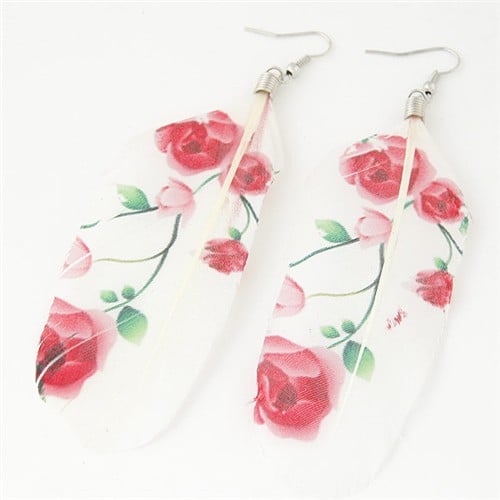 Spring is here. In no time, every uber-dressing space will witness a complete redoing of the elements that shine and sparkle and when on you, make you beam as well. While you'll look at the procession of 2017 jewelry trends as they come to be, it is always nicer to have an idea or two beforehand.
Just in case you were wondering what will work in the world of jewelry this year, here are 8 Must-know 2017 Jewelry trends for all fashionistas.
Statement Necklaces
Think long, bold necklaces.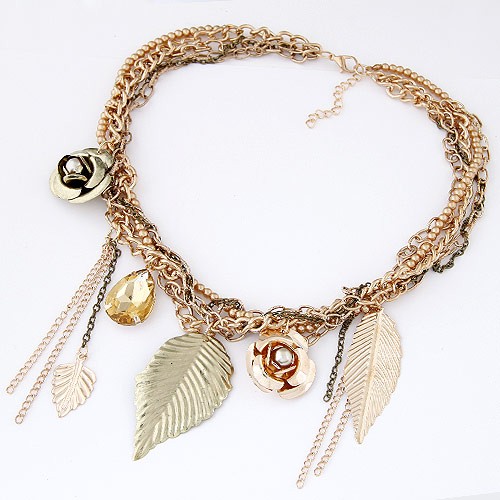 Sure, the choker played King for the past few years. But if the spring 2017 accessory trends' appearances are any clue, the long-necked chain of beads and pearls has made a comeback. And judging by how things are, this year is going to be tangled in it.
Arm Cuffs
Not just the sensual curves that lie wrapped around your wrist, but also the palm covering cuffs are the new way to let a bracelet adorn your hands.
Layered pieces, statement arm rings, graphic shapes are all a part of one the high trends of the coming seasons.
Choker
Just because the arm cuffs are soaring high this term, doesn't mean that the choker has bid adieu to us all. Although, the thick chokers made of velvet or silk ribbons might just have said their last words.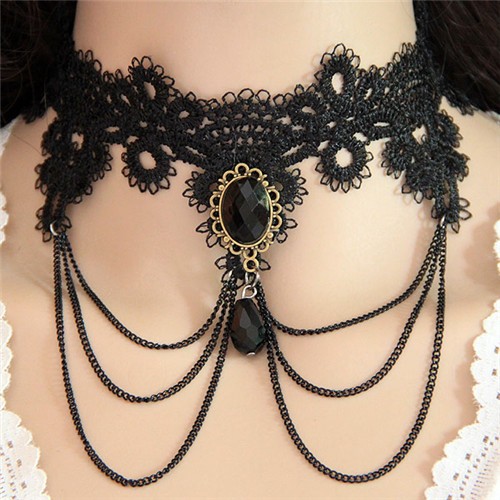 The 2017 runway trends have a good chance of revolving around thin, twisted, and bunched fabric with or without a single pearl knotted somewhere in there.
Ear Jackets
They have dazzled you. They have annoyed you. They ooze fantasy ad delicacy. They have come back this year too.
Ear cuffs and ear jackets are the attempts that make the line between accessories and jewelry a finer one. Look at the crystal headphones or a rose motif, for instance; you'll find that bold, graphic shapes are all over the ear cuffs.
The Fabric Jewelry
Since we are talking about the fine line between accessories and clothing, here is another.
Be it recreating the luster of a satin fold via sequins, or be it the modification of a sparkling palette dress into an evening earring that gets a presence registered loud and definite, the joint play on fabric and material makes for a stand-out jewelry for this year.
The Earring-Necklaces
It is fascinating what a longing for fashion can inspire. When the past and futuristic ideas met and earrings were, in a single sided manner or using both lobes, was turned into an ear accessory cum a neck accessory, there isn't much left to do.
Except for maybe, keep wearing them for another season.
Asymmetric, Bright, Colored Stones
Stones are a fashionista's one true love. There is one for every evening, every night, every dinner, every ball.
2017 fashion trends, men and women alike, show how not just colored, but bright shade, asymmetric, statement spewing shaped diamonds and stones have gained popularity among folks. It is no surprise if they show up all over in the spring 2017 fashion trend determining jamborees.
Native American Jewelry
Nugget Bracelets, point bracelets, cluster ring, coral bracelets, silver with shades that refuse to let the eye wander anywhere else- this is what native American jewelry accessories are today. Think of the combination that these designs, patterns, and materials will create, and there would be no surprise why these are a part of the 2017 fashion color trends.
Exceptional Jewelry Is Always A Surprise
Very much like these eight must-know 2017 jewelry trends for all fashionistas, other predictions are flowing around too. From 2017 street fashion trends to chic wearables, everything has a panel of people to analyze and predict what the future beholds.
But when it comes to those darlings that adorn your body, there is almost always something that takes us all by surprise. Let's hope the seasons of 2017 do the same.