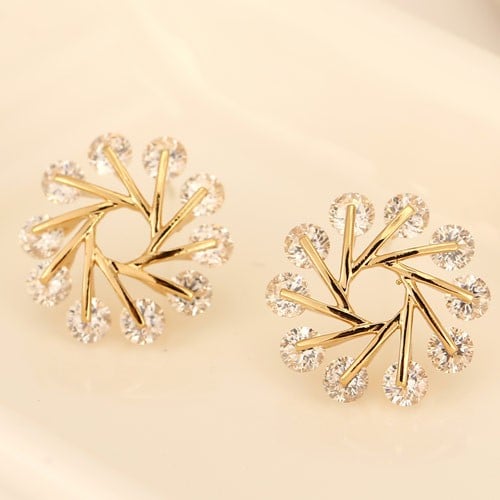 Whether intentionally or unintentionally, the second you step out of the door, you are being observed. By whom? – By men and women alike.
So, since people are going to look at you no matter what, why not give them a good show? Make a fashion statement and let it scream out loud. Do not be afraid of letting the world know that you are a true fashion star!
Spring Styles
Spring is perhaps the most fashionable of all the seasons, if at all there is such a thing called fashionable seasons. All the major fashion brands bring out their breathtaking, new spring collections.
Take advantage of the latest arrivals and trends in the line of fashion and look ravishing in coordinated jewelry and new spring dresses.
Check out some of the tips that might help you get ahead in the game.
Konnichiwa, Japan
Japanese influences in fashion are back.
Dress up in beautiful floral silks or own the elegant cherry blossom pattern. Pair this up with sparkling pearls and you are good to go.
Old Is Gold
The retro 1970's thing is really the "in" thing now. Get into the whole fringe, beads and feathers look. Old school jumpsuits are perfect to complement this era.
The ideal jewelry to go with your retro spring look is chunky, gold jewelry. Bring back the '70's and with it, the sexy.
Flora and Fauna
Floral patterns might have become outdated earlier but not anymore. Complex and creative floral patterns have made a comeback. So have feathers.
To go with this bold look, you may try chunky metallic jewelry. Use solid styles and hints of bright colors or print.
Pastel Effects
If you are not into anything bold and loud, go with soothing. Sometimes, less is more.
Go for a calm and minimalistic look. Try soothing shades or a light watercolor floral print or something of that sort.
To bring this style out, pair your outfit up with classic and intense jewelry, preferably metallic. Enamel, gemstones etc. may help you add a hit of color to your otherwise simple outfit. Costume pieces in either bold or soothing shades may go as well.
Sporty Styles
If you want a sort of sporty and athletic look, worry not. We have the perfect fashion ideas for you too.
What you need is a smart blend of the world of sports and glamour – the best of both worlds. Perhaps a bra top with a sleek pencil skirt? To go with this trendy spring look, put on watches, especially those featuring rubber and bright accessories.
Try to bring out the playfulness of your outfit and be a trend setter, never a trend-settler.
Wrapping It Up
Never undermine the power of your wardrobe. Look the part, wherever you go. People perceive you from the way you dress and carry yourself.
Be bold and confident. After all, confidence is the most stylish jewelry you can wear.
All the discussed fashion jewelries can be found at JewelryBund.com.